At Pivvot, we've been delivering location data and analytics (location with context) for almost two years. Even though we're a startup, you may be familiar with us thanks to our subscription software, Integra Link. Integra Link is currently used by hundreds of companies and thousands of people. However, you may not know what Integra Link is, how location plays a role, or why it is so powerful.
So, today we're sharing Integra Link's origin story. And, like most origin stories, it includes a humble beginning, a realization of powers, and the desire to create a better world (one byte-sized chunk of data at a time).
In the Beginning...
Integra Link was born with the primary purpose of integrating data, systems, and people. Within a short amount of time, users embraced our software, workflows were created, and efficiencies were realized. As the demand for Integra Link grew, so did the need for location data because project managers, operations teams, and commercial leaders needed to better understand the environment surrounding their assets. So, our team began to find, collect, and analyze hundreds and hundreds of data sources (see a few of them below).
Simultaneously, an investment group learned about Integra Link. With the support of our investors, Pivvot was created and soon after we discovered Integra Link's super power.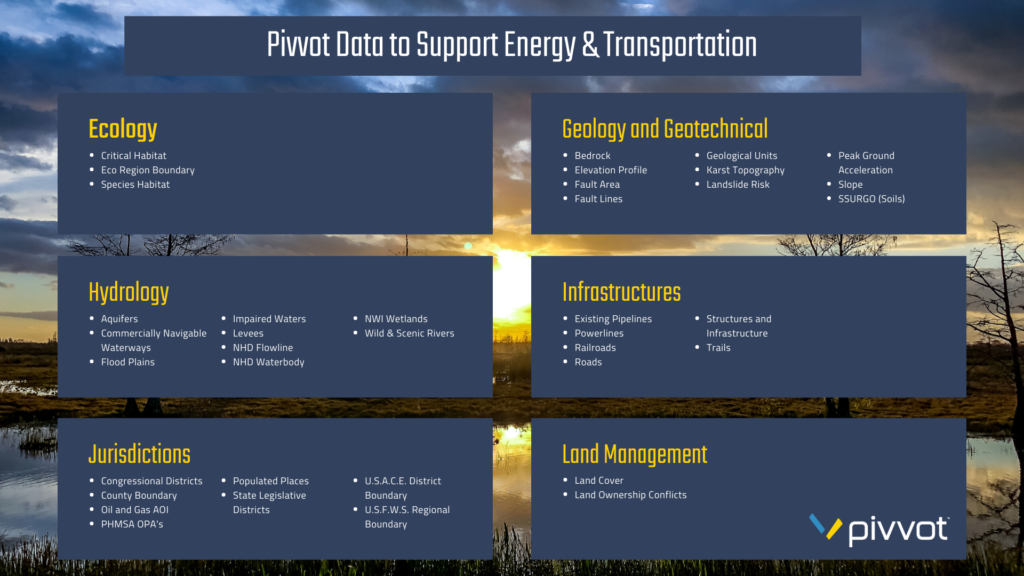 Our Super Power: Data Accessibility
Integra Link's super power lies within its ability to quickly deliver location data to decision makers. Integra Link empowers users to access environmental, land, socio-economic, and other location data (in minutes versus weeks or months). With data at your fingertips, you can view critical variables and analyze how they relate to each other and your assets (without the support of a specialist). You can then act on the insights you've gained to make better decisions, all from your phone, tablet or desktop.
The insights you gain will help departments across your organization reduce risk, lower costs, and improve safety. Examples include:
A Better World: Safe & Reliable Energy Transmission
Integra Link's super power is magnified when you integrate your organization's assets (pipelines, railroads, and electric transmission lines) with our data. Enterprise users, with varied technical capabilities, can access relevant and comprehensive asset information from any device, analyze it without a specialist to derive insights, and act on that information to:
Prevent Disaster & Catastrophic Events

Reduce Permitting Issues
Avoid Work Stoppages

Realize Efficiencies

Lower Costs
With the power of Integra Link, you have a better understanding of the environment surrounding an asset. We call that location with context. And it enables you to make more informed decisions that reduce asset exposure, mitigate risk and ensure safe, reliable energy transmission.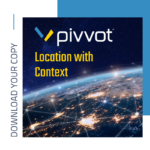 To learn more about Pivvot and how oil and gas, electric transmission and railroad companies are using Integra Link, download Pivvot: Location with Context.