Kansas City, MO. (January 12, 2021) - Pivvot, a leading provider of location data and analytic solutions, announced today that it has added SPEC Services as a client. SPEC Services will use the Pivvot platform as a central data repository for project data as well as environmental, parcel, and land information. Additionally, SPEC Services leverages Pivvot's routing module to analyze engineering, environmental and socio-economic factors for greenfield projects.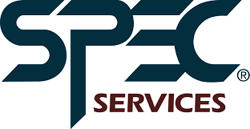 SPEC Services provides planning, project management, engineering and design, procurement, construction management, and related services for facilities and infrastructure projects, primarily in the Western and Southwestern USA. With over 39 years of professional engineering and project services behind them, the SPEC Services team utilizes Pivvot's data and collaboration platform to complement their expertise while saving their clients time and money.
"Our team of subject matter experts offers a range of services to niche clients. However, they all need access to geospatial project data and a collaborative environment to keep projects on track," says Melissa Miller, GIS Manager at SPEC Services. "We've partnered with Pivvot to provide continuously up-to-date data in a cloud-based platform to our experts, allowing them to focus on more technical work."
Pivvot has curated a massive database of land, environmental, parcel, and socio-economic data. That data is made available through a simple, familiar mapping and collaboration platform. The platform and modules are purpose-built, based on decades of managing energy projects, to integrate disparate data sources, link documentation, and track the status of large-scale infrastructure projects. Pivvot's routing module generates least-cost, minimal-impact routes by evaluating the data against a propriety algorithm and client objectives, delivering detailed crossing and impact reports for proposed sites.
"At SPEC Services, our GIS team is driving efficiencies to deliver more value to our clients," says Miller. "Our routing SME's and project managers are able to deliver accurate reporting and valuable insights to our clients in record time, without compromising quality."
##
About Pivvot - Pivvot provides location data and analytic software-as-a-service solutions. We add situational context to asset information—empowering organizations in energy and transportation to navigate regulatory compliance and reduce operational risk. Learn more at pivvot.com.
About SPEC Services, Inc. - Since its inception in 1981, SPEC Services has maintained its original focus: System Planning, Engineering and Coordinating (SPEC). We provide services in the fields of mechanical, pipeline, electrical, control systems, civil/structural and fire protection engineering as well as design, utility coordination, surveying, right-of-way services, project management, and construction management support. SPEC is known for assisting clients in the planning stages of projects, determining the optimum solution, and continuing through with effective execution of detailed engineering and project management. Learn more at specservices.com.