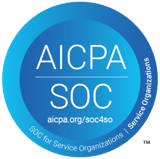 Kansas City, MO. (July 1, 2021) - Pivvot, the leading provider of location intelligence solutions for the energy industry, announced that it has successfully completed the Service Organization Control (SOC) 2 Type 1 audit.
Conducted by Armanino, the audit affirms that Pivvot's information security practices, policies, procedures, and operations meet the SOC 2 standards for security, availability, and confidentiality.
It is critical, especially in the energy and infrastructure industry, that cloud service providers demonstrate their commitment to and investment in data security. As companies increasingly use outside vendors to perform activities that are core to their business operations and strategy, there is need for more trust and transparency into cloud service providers' operations, processes, and results.
Pivvot's SOC 2 report verifies the existence of internal controls which have been designed and implemented to meet the requirements for the security principles set forth in the Trust Services Principles and Criteria for Security. It provides a thorough review of how Pivvot's internal controls affect the security and availability of the systems it uses to process users' data. It also protects the confidentiality of the information processed by these systems. This independent validation of security controls is crucial for customers in highly regulated industries, including the energy sector.
"Obtaining the SOC 2 Type 1 certification reinforces Pivvot's ongoing commitment to the security, availability and confidentiality of the Pivvot platform," says Justin Calvert, Director of Software Engineering at Pivvot. "Our customers can feel confident knowing their data, and our nation's energy infrastructure, are protected. Pivvot is actively working to establish and maintain a strict level of security and compliance."
For more information, visit pivvot.com/security to learn more. To obtain a copy of our report, please submit a request.
##
About Pivvot - Pivvot provides location data and analytic software-as-a-service solutions. We streamline projects with geospatial location intelligence, including renewable energy siting and suitability, electric transmission and pipeline routing, and environmental impact analytics. Pivvot is now a Terracon company.