Release Update: February 25, 2021
The latest release of Pivvot is available. Please don't hesitate to reach out to request training, make enhancement requests, or to better understand our platform. You can always reach us at support@pivvot.com.
Software Enhancements
Introducing Pivvot Siting
Pivvot now offers a siting module to help you identify and evaluate suitable sites for new projects.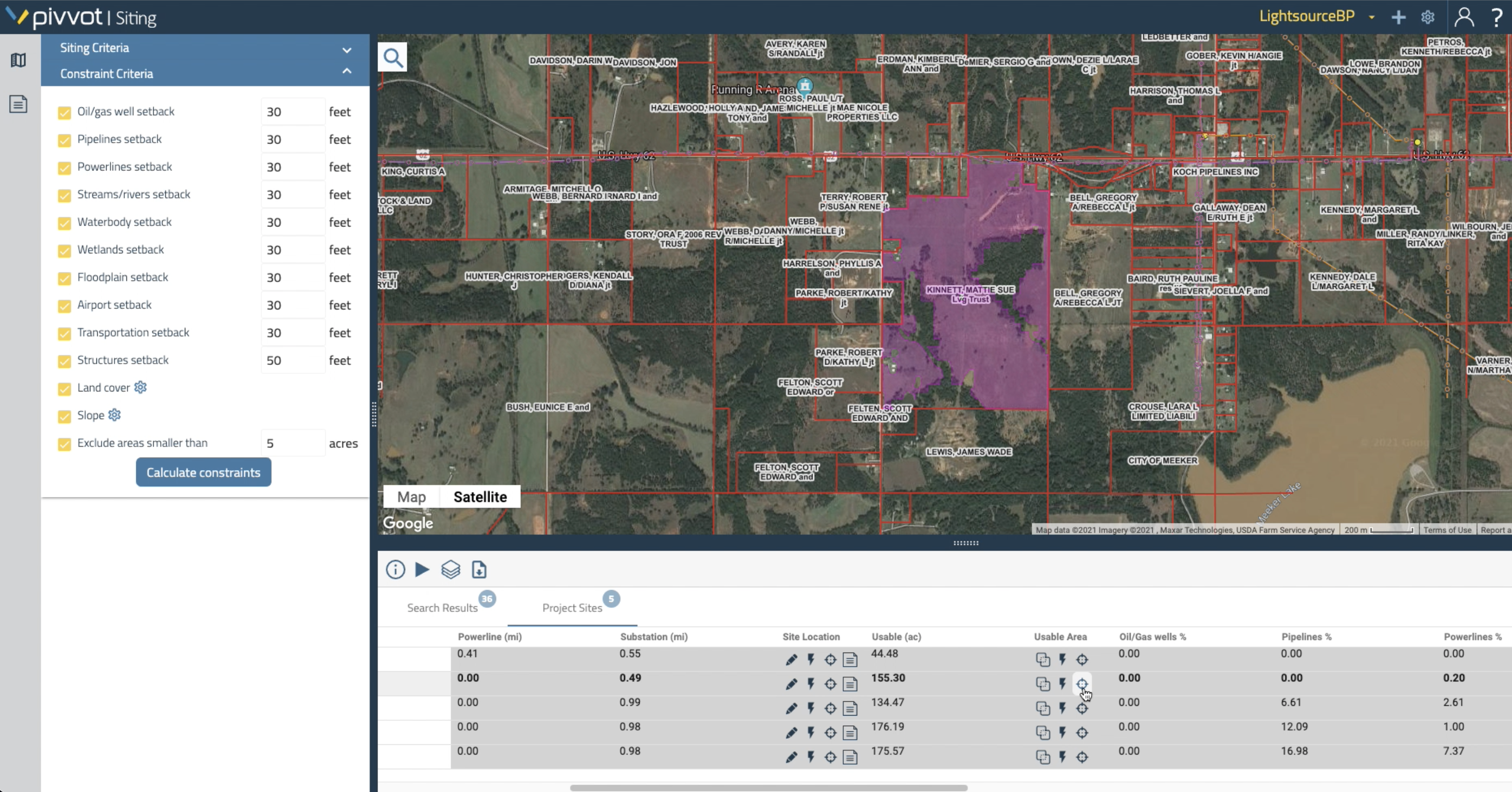 Visualize Data in Seconds
Set project criteria to identify sites by acreage and proximity to existing infrastructure

Download comprehensive reports to evaluate the environmental, geotechnical, socio-economic, and topographic characteristics of a site

Quickly identify adjacent, single landowner opportunities with Pivvot's unique Smart Parcels

Leverage Pivvot's library of nationwide on-demand layers to perform preliminary site reviews

Upload, integrate and visualize custom datasets in your siting project
Evaluate Usable Acreage
Set constraints to calculate usable area

Configure setbacks for common constraints, such as energy and transportation infrastructure, environmental and topographic features, and buildings

Compare usable acreage to identify the best sites
Download & Share
In seconds, generate site reports providing objective metrics to support the preliminary desktop review

Download Federal permitting matrix to assess potential issues

Share projects with other stakeholders to evaluate sites from multiple perspectives
Pivvot hosted an introductory webinar that reviews siting functionality. Watch it anytime or request your own private demo.