During this unprecedented time, the energy sector is seeing a severe slow down of projects. The few projects that are still happening are stalling due to back office support limitations, 100% remote staff, and fewer boots on the ground (if any at all).
During all new projects, we recommend a thorough analysis of the area. That includes significant data collection efforts as well as crossing and impact report production. In these hard times, where field recon can't happen and agencies are bogged down due to their own limited staff, conducting a detailed site analysis from your computer is more important than ever.
We've put together three tips to help you complete a thorough analysis from anywhere.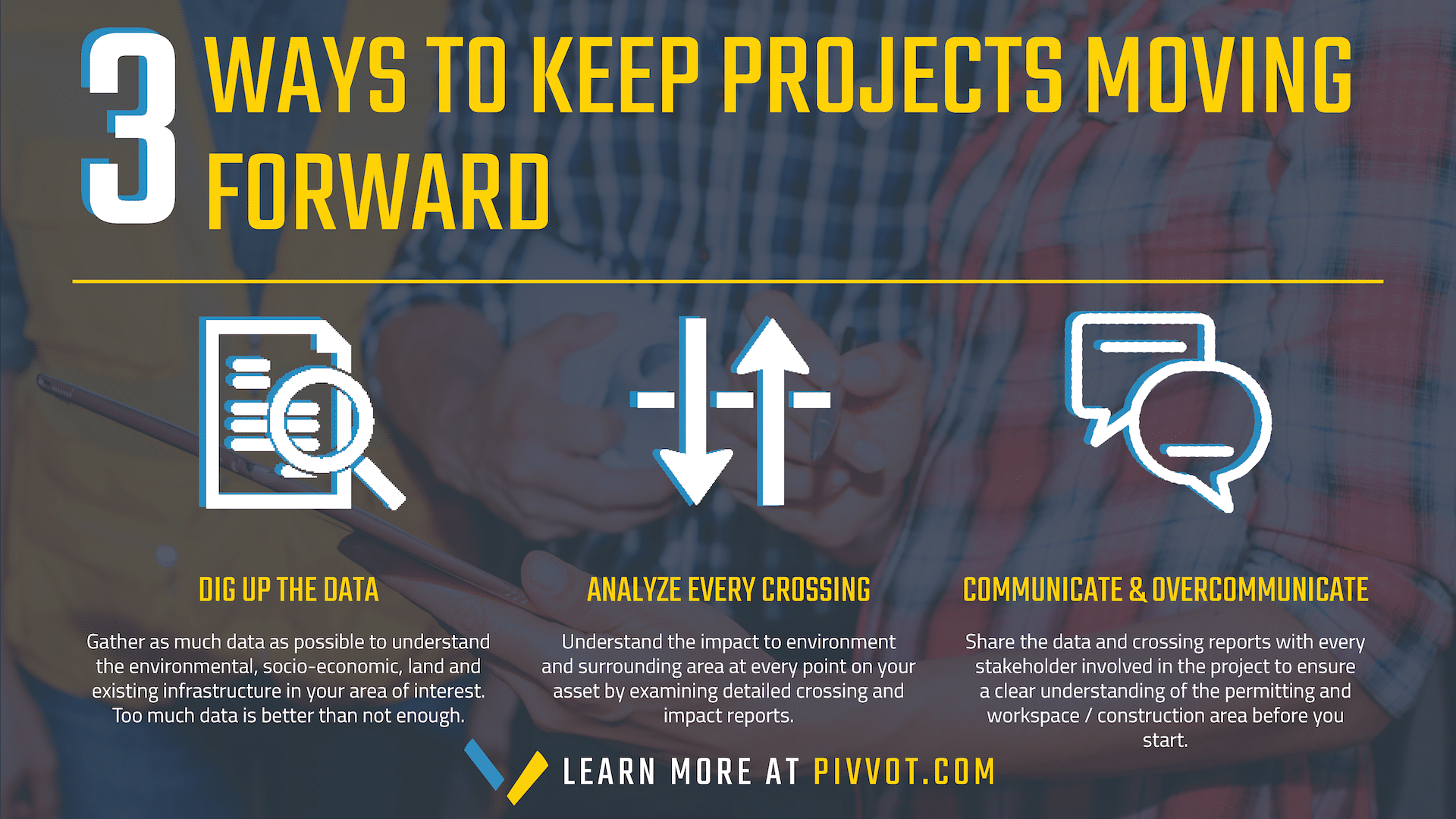 Dig Up the Data
Gather as much data as possible to understand the environmental, socio-economic, land and existing infrastructure in your area of interest. Too much is better than not enough! At Pivvot, we've curated hundreds of data sources into a single, cloud-based database. We recently added parcel data and structure outlines to give our clients a more accurate assessment of a proposed site.
Analyze Every Crossing
Understand the impact to the environment at every point of your proposed asset by examining detailed crossing and impact reports. With Pivvot, you can generate impact and crossing reports in a matter of minutes, understand the permit and constructibility needs, and share the reports with your stakeholders.
Communicate & Over-communicate
Share the data and crossing reports with every stakeholder involved in the project to ensure a clear understanding of the project. With Pivvot, you can invite stakeholders to specific "site views" that securely display your proposed asset area on a simple, intuitive map.
To learn more about Pivvot and our cloud-based collaboration and data, contact us anytime.